Tampere Tigers is a baseball and softball club founded in 2004. They are the current SM Sarja National Champions and Softball National Champions. The club competes in the Finnish Baseball Leagues (SM Sarja and Suomi Sarja) and it also has a women's softball team and a Juniors program.  The Tigers are practicing and playing their home games at Pirkkahalli indoor and outdoor fields in Ilmailunkatu 20 and 11, 33900 Tampere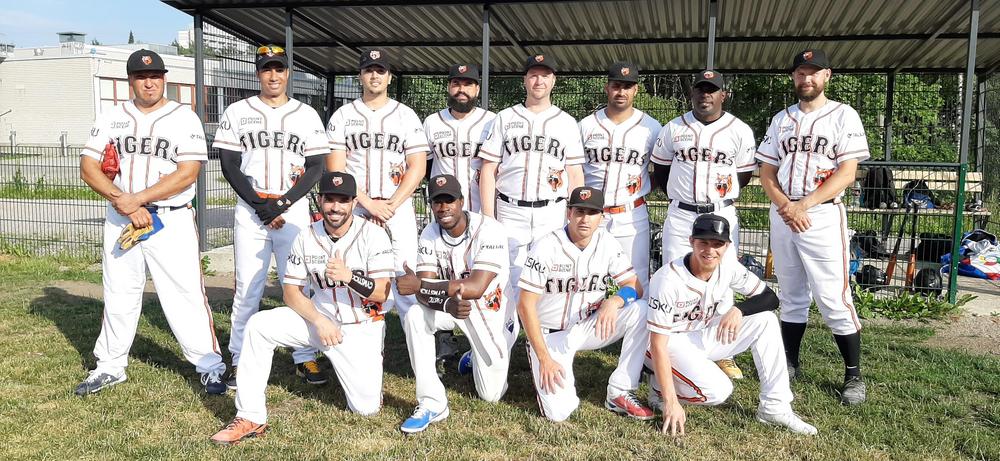 Facebook-sivun näyttäminen ei onnistunut. Tarkista markkinointievästeiden hyväksyminen ja selaimen yksityisyysasetukset.
​​​
Winter practice (2021-2022)
Pirkkahalli, C Hall (Ilmailunkatu 20)
- Tuesdays 18:00
- Thursdays 18:00
Summer practice (2021)
Pirkkahalli, outdoor field (Ilmailunkatu 11)
- Wednesdays 18-20
- Sundays 18-20 (Baseball and Softball)
Women's softball team
Tigers Softball is the only softball team in Finland. Our aim is to build a strong team to compete as a National Team for the Softball Olympic european trials. For more information, please contact the softball team leader Bailey Chalmers (+358 44 2432278 baileychalmersv@gmail.com)

Juniors 
The Juniors next sessions will be announced here soon. In 2021 the sessions where done in Annala and Tesoma school and in Tesoma pesapallo kentta. There was also a baseball summer camp that is planned to happen yearly. More information: tigers@baseball.fi / Mauricio: 0442911232
New Players wanted
We are always looking for new baseball and softball players! All ages and levels are welcomed! (Including absolute beginners) Come straight to practice or contact us. We have the necessary equipment for you (glove, bat, helmet etc.) so you don't need to bring anything. Practice is Free of charge!
tigers@baseball.fi / +358 405092696 / Or use the Contact form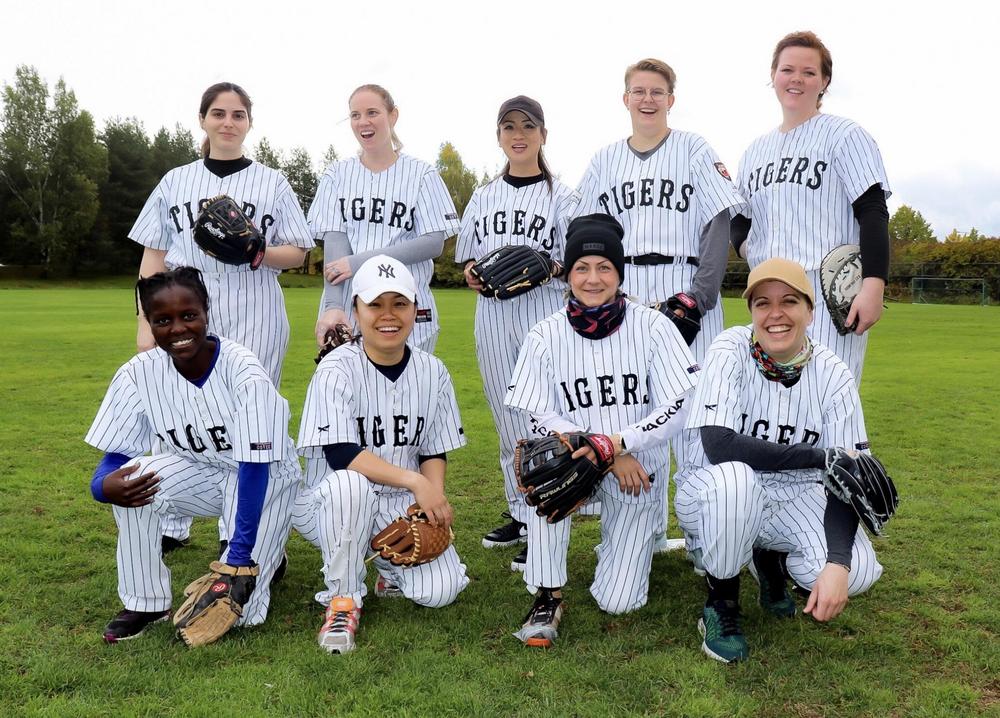 Become a supporter
Yearly operations are covered by each club member fees, but the Club has a development program that needs financing to support: 
1. Little leagues: For juniors (7 to 13) to ensure the survival of the sport in our city
2. Softball team: With the help of Pesäpallo crossover players we work to put together a team that can compete internationally. We are the current champions of Finland.
3. Baseball field: A permanent home for baseball in Tampere is needed to guarantee the practice of the sport in the city. 
You can become a pioneer by helping popularise baseball and softball in a country with so much potential due to the practice of pesapallo. Any form of support is welcomed. Contact us for more information on how to help. 
Thank you!
Tampere Tigers Supporters: